Municipal solid waste disposal and recycling line is mainly applied to separate solid waste disposal. Separated materials mainly include: Refuse derived fuel (RDF), recyclable material (metal and non-ferrous metals), residual inert materials (always used for landfilling). Municipal solid waste disposal and recycling line is mainly utilized to recycle municipal solid waste (MSW), but it could also be applied to dispose and recycle other kinds of wastes, like, landfill waste, industrial waste and etc. The line is quite sturdy, easy operated, cost effective, durable and able to be used in varied applications. Its major products are refuse derived fuels for power station use. In this way, the wastes could be effectively converted to electricity.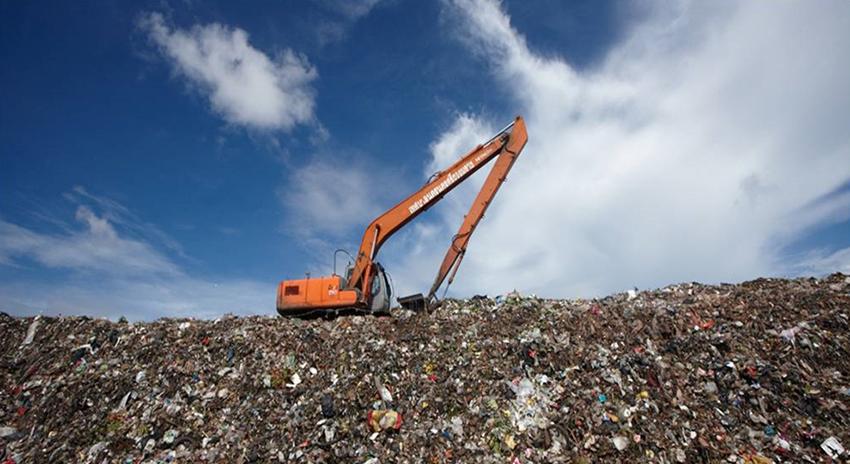 Manufacturing procedure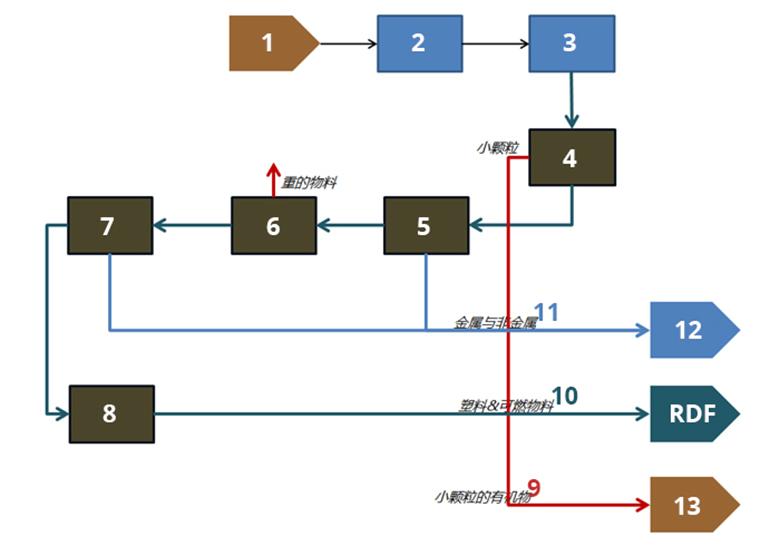 1. Household waste; 2. Bale opener; 3. Drying; 4. Rotary screen; 5. Magnetic separator; 6. Air separator; 7. Eddy current separator; 8. Shredder; 9. Organics with small granules; 10. Plastic & combustible material; 11. Metal and non-metallic materials; 12. Metal recycling; 13. Landfilling
MSW (municipal solid waste) treatment procedure
1. Pre-treatment
Collection towards municipal solid wastes
Pre-sorting: Sorting the unshredded materials and hazardous materials out.
2. Biological treatment – reduce water content
Meet customer's requirement towards water content.
Improve the efficiency of mechanical treatment.
Organics sorted out from solid waste could serve as extra energy.
3. Further treatment
Separation between metals;
Sorting inert materials out;
Shredding materials so as to meet customer's need towards their size.
RDF is refuse-derived fuel, which is a fuel produced from various types of wastes.
Major applications: cement plant, solid fuel power station, dust fuel power plant, limestone industry, steel industry
Solid waste fuel's recycling could solve many kinds of environmental pollution problems, and reduce energy consumption cost.
Solid waste disposal and recycling line's advantages:
1. Effectively solve the environmental problems caused by landfilling, such as emission of greenhouse gas, landfill leachate's discharging on the floors, and underfloor water pollution.
2. Local production (no need to purchase imported materials), largely saves the cost.
3. Greenhouse gas emission is lowered by four times when introducing coal materials.
4. High thermal energy: Thermal energy produced by 1.3T solid waste equals that produced by coal.
5. Easy treatment: Allowing easy feeding into furnace.
Main equipment
Bale opener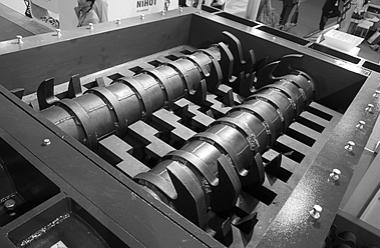 Backhoe is utilized to transfer our solid wastes on conveyor before being fed inside bale opener. Bale opener could shred wastes into 300mm ones or smaller, so as to provide convenience for further treatment. Bale opener is mainly designed for industrial use. It is outfitted with two shafts, whose rotation is driven by hydraulic pressure, allowing a universal high torque in any time though rotation speed varies. Thus, when there are materials which are reluctant to be shredded, the bale opener will be stopped immediately so as to prevent the damaging towards our equipment. Meanwhile, the bale opener is also designed with multiple functions, well ensuring its reliable and cost-effective operation.
---
Rotary screen (screening according to materials' size)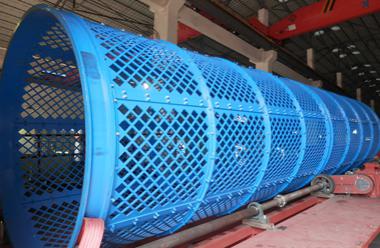 After feeding dried wastes inside rotary screen, fine materials (without combustible materials), like dinas and glass will be separated. Rotary screen is 8 meters' high with a diameter of 2.2 meters. when it is activated, inside materials will slid down. Since the inside granule's size is even smaller than standard one (about 20mm), it could be screened out from the mesh. Those granules without combustible materials will be collected, then conveyed by backhoe. And for those with combustible contents will be discharged from the other end of the screen for further treatment.
---
Metal's separation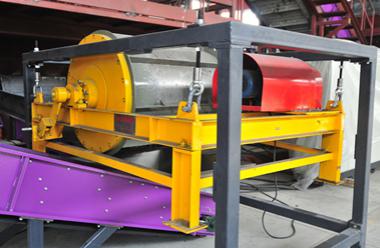 High-power magnetic separator could sort black metals out. Sorted ones will then pass the chute and be delivered to another container for the production of recyclable metals. Magnetic drum separator and magnetic roll separator are all available in 3E Recycling.
---
Eddy current separator (separation of non-ferrous metals)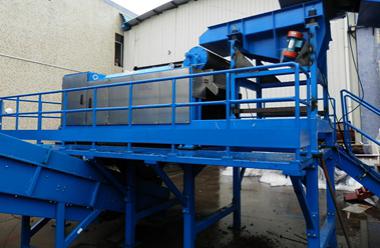 After air separation (separation place could be decided by waste composition or customer's need), separated materials will be delivered to eddy current separator. Eddy current separator enables the sorting of aluminum, conductive metals and residue black metals. Since waste are quite dry, a good separation effect of our eddy current separator is quite good.
---
Shredder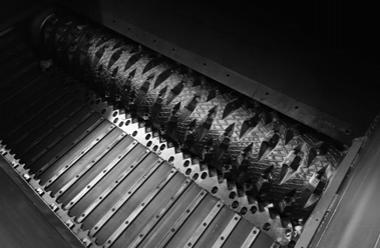 Shredder could cut waste into 50~80mm (If required, screen installed on shredder's bottom could be altered to another so as to change the discharged material's size). If there is any unshred material, like, steel rib and concrete block, being checked out, shredder will be stopped. Due to the introduction of hydraulic driving system, our shredder's working philosophy is similar to that of bale opener. Meanwhile, shredded waste fuel will be discharged with the help of conveyor.
Customer examples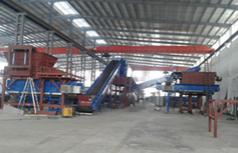 1. Household waste disposal and recycling line
It was put into production in 2014 with an hourly output of 40t.
---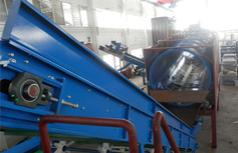 2. Municipal solid waste separation line
The line was put into production in 2014 with an output of 40t/h.