The copper cable wire recycling line is one of our self-developed ones, which integrates reasonable structure, easy operation, stable working, intelligent controlling, high output and many other outstanding advantages. So it has become the first choice for waste cable recycling lines. Only one-time feeding is required for the multi-machine's activation. Meanwhile, thanks to the installation of separator, a high processing capacity and a good separation effect could be realized. Thus, not only do we prevent the disadvantages of copper cable burning, the recycling quality for copper and plastic materials could also be improved.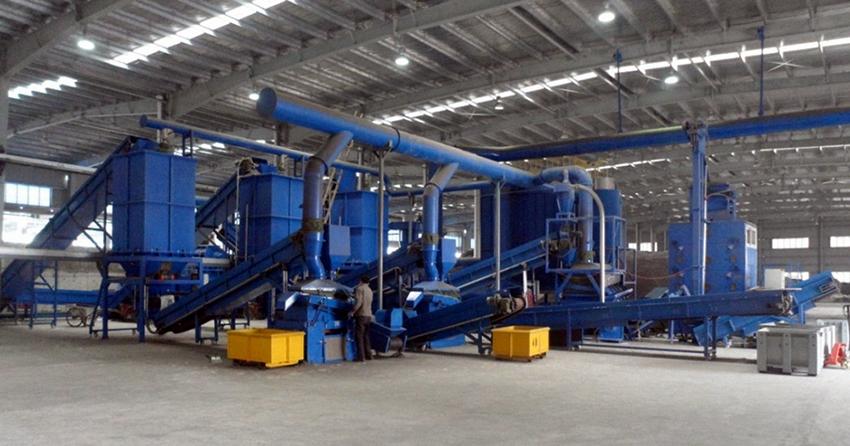 Manufacturing procedure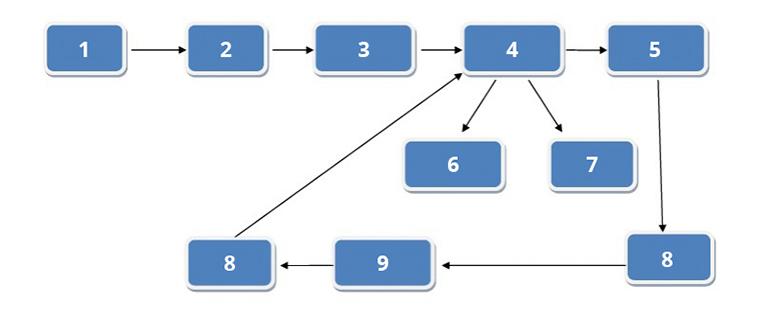 1. Granulator; 2. Cable sorting machine; 3. Eddy current separator; 4. Gravity separator; 5. Storage hopper; 6. Plastic granules; 7. Copper cable wire; 8. Draught fan; 9. Pulse jet dust collector
Copper cable wire recycling line enables efficient separation towards copper cable wires and plastic granules.
Copper cable wire
Rubber particle
Our copper cable wire recycling line's installation not only well prevents the resource waste and secondary pollution, familiar in traditional mechanical wire's recycling, and effectively improve the metal recycling rate of waste cable wires. During a comprehensive series of manufacturing processes, like shredding, belt conveying, de-ironing with magnetic technology, gravity separation, electrostatic separator, copper cable wires are recycled. In addition, our dust collection system enables an integrated treatment towards cable wire's fiber and dust produced in manufacturing process. In this way, not only environmental pollution is well eliminated, worker's physical health and eco-friendliness could also be well ensure.
Copper Cable Wire Recycling Line Instruction
| | |
| --- | --- |
| Output | 200-2000 kg/h |
| Application | Able to recycle domestic electric wires and cables, telecommunication cables, communication optical cables and etc. 3E Recycling also design optimized copper cable wire recycling solution for customers. |
| Features | Reasonable structure, stable working, easy operation, highly automatic, low energy consumption and efficient working. The recycling line perfectly meets the requirements of national energy saving and environmental protection requirements. The recycling line enables efficient separation, shredding and recycling towards waste cable wire's insulation wire and conducting wire core layer; The whole line allows automatic mechanical shredding, vibration conveying, and electrostatic separation, so fine copper particle could also be recycled. Besides that, excellent sorting effect and high copper purity (recycling rate higher than 99%) are also improved, so the resources are better used. |
| Patent | In 2010, 3E Recycling's cable recycling line reaped national utility patent, and its patent number is ZL201020582466.4. |
Main equipment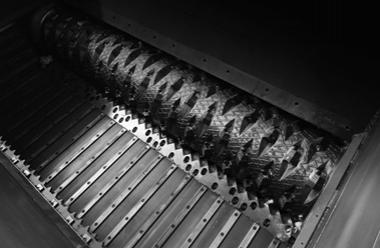 Single shaft shredder
Single shaft shredder is mainly responsible for the rough shredding towards waste copper cables and wires. After that, these shredded ones may be recycled directly or undergo fine treatment. Single shaft shredder features low speed, large torque, low noise and many other advantages. Besides, due to its introduction of Siemens programming system, automatic controlling towards its activation, stop, inversion and inversion of control during overloading period are all satisfied.
---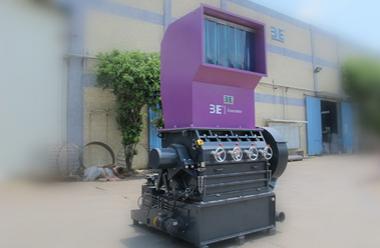 Granulator
Granulator is applied to granulating shredded cables and wires, so as to meet customers' requirement towards dimension. Granulator is cost effective, practical, easy operated, durable and easy maintained. And it allows easy removal towards the internal impurities.
Customer cases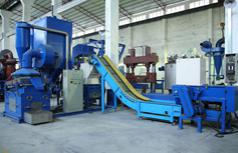 1. Waste copper cable wire recycling line for Poland customer
The recycling line possesses a 300kg/h output. It was put into production in 2012.
---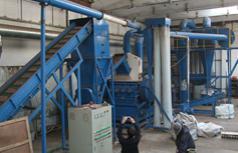 2. Waste copper cable wire recycling line for Australian customer
The copper wire and cable recycling line was put into production in 2013 with an output of 300kg/h.
---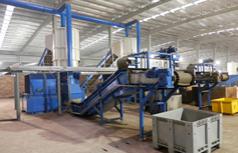 3. Waste copper cable wire recycling line for our Jiangxi Province customer
The production line was put into production in 2013. It owns an hourly output of 3000kg/h.
---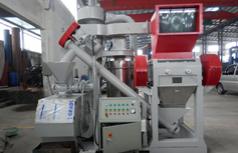 4. Waste copper cable wire recycling line for our Taiwan customer
The waste copper cable wire recycling line was put into production in 2014 with an output of 200kg/h.